We offer all Scuba Diving Certifications through PADI (Professional Association of Diving Instructors)including checkout dives!
We are an Official 5 Star PADI Dive Center!
At Lost Reef Adventures, we are committed to making your scuba diving training fun, safe, comprehensive, and convenient. We can tailor the class schedule to meet your needs with PADI Elearn or onsite classes. Our instructors are professionally trained and certified through PADI and whose strict standards ensure your safety.
Begin Your Scuba Diving Certifications Online with PADI eLearning®
You will learn the basic principles of each scuba course through PADI's interactive, eLearning programs at your own pace and on your own time. After completing the online portion, easily schedule remainder of course with Lost Reef Adventures! See how
ELEARN
works!
PADI eLearn: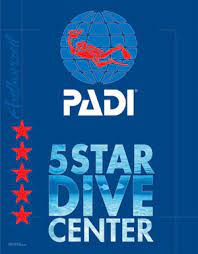 RESORT COURSE
Just curious about diving? Try a Resort Course and Dive in one day!
OPEN WATER DIVER COURSE
The course begins your path to scuba diving. It can be completed in as little as four days, or longer if you prefer. Please consult your physician before participating. Medical requirements do apply. The course begins with self study to learn the basics of scuba diving. After completion of this phase you will advance to the confined water training to practice and apply knowledge learned. The open water training completes the training with assessment and testing of skills. This will be done in four open water dive, one hour each.
ADVANCED OPEN WATER DIVER COURSE
The Advanced course allows you to further explore specific diving interest. You will be required to complete specific task related to your chosen activity. You must complete five or more dives for the certification. Please contact us for more detailed information.
CHECKOUT DIVES
Already completed your classroom work and ready for your checkout dives? Complete your certification with Lost Reef Adventures and dive our tropical waters!
Once certified please be sure to check out DAN, a great resource for Divers.
Just curious about diving? Try a resort course and dive in one day!
See photos of recent dives on
Facebook
at Lost Reef Adventures!!
Learn More About PADI ELEARN